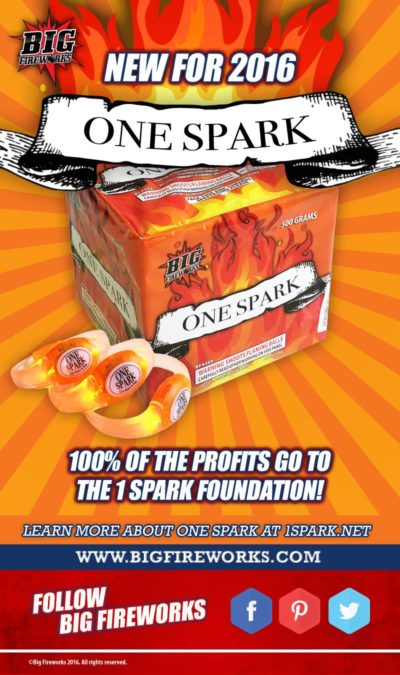 Thank you Big Fireworks for making One Spark light up the night with our very own firework.
For all of you that love fireworks and you love One Spark, please buy several of these for your family, and help One Spark spread the light of kindness.
Please go www.bigfireworks.com and find your nearest fireworks stand, and buy your fireworks from a company that cares about making the world a better place, for the next generation.
PLEASE SHARE THIS, AND ASK EVERYONE YOU KNOW TO SHARE IT WITH THEIR FRIENDS. HERE IS A CHANCE TO GIVE A SPARK, AND IT WILL COST YOU NOTHING!